It's a strange feeling to send a piece of art into the world.
A few years ago I made an oil painting of an Indian Paintbrush, one of my favorite flowers from my hometown of Leadville, Colorado. Within a few days of being shown at a gallery, the painting was sold and taken to a new home.
The evening after the painting sold, I suddenly realized something: I would probably never see the painting again!
I'd said goodbye to many pieces of art before - so, why did I feel the pain of separation so deeply with the Indian Paintbrush painting? Much of my art from the past five years has been sent away - large paintings that I make go into people's homes, small paintings sit on desks of my friends at their offices, and hundreds of my prints and drawings are off their own little worlds somewhere, with somebody.
It's been an exciting couple years of working on Tilted Sun. I moved twice and lived in three cities. I hammered out panels in airports, hotel lobbies, in the back of my car, wherever I could find a spare moment to escape into the prism of creation. Sometimes the best ideas for the comic would arrive during rush hour traffic, staff meetings, or in waiting rooms. Wherever I went, Tilted Sun was with me.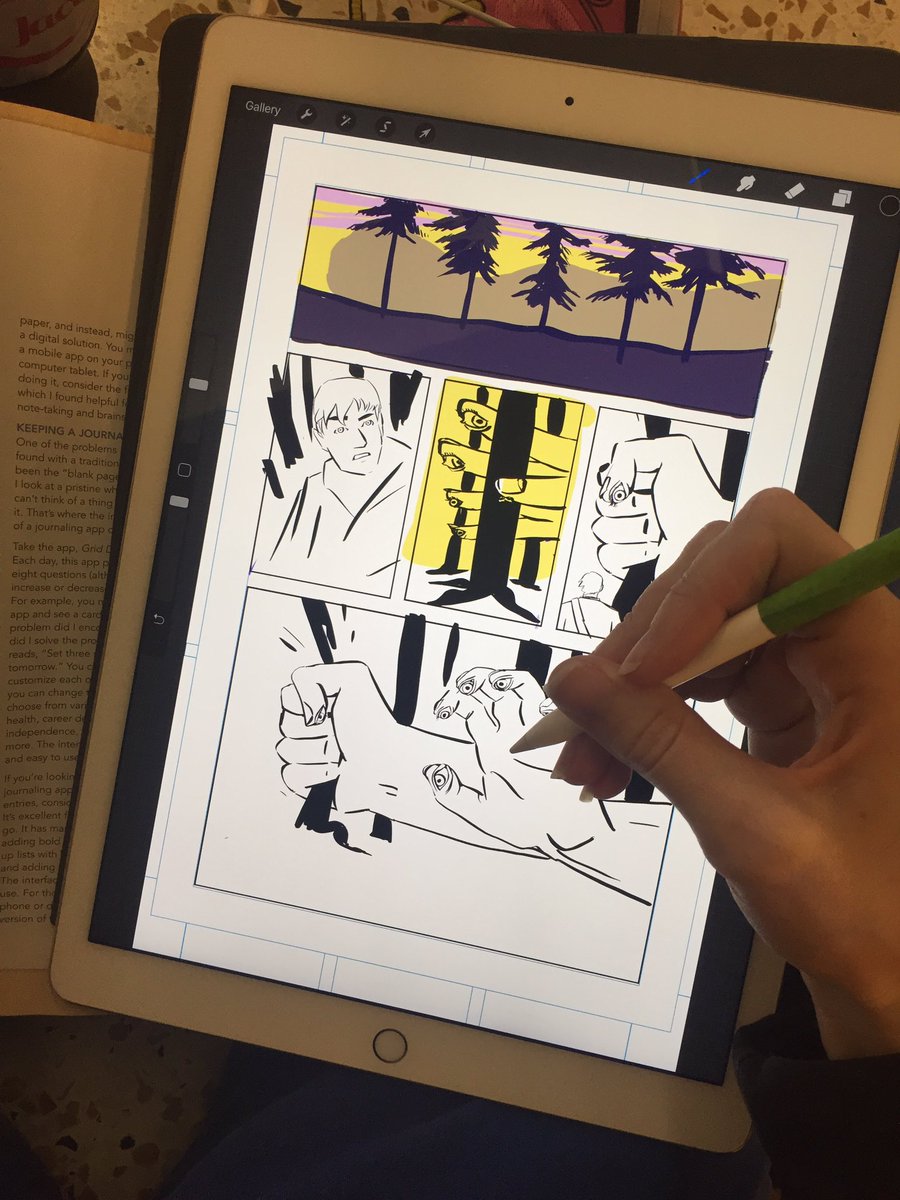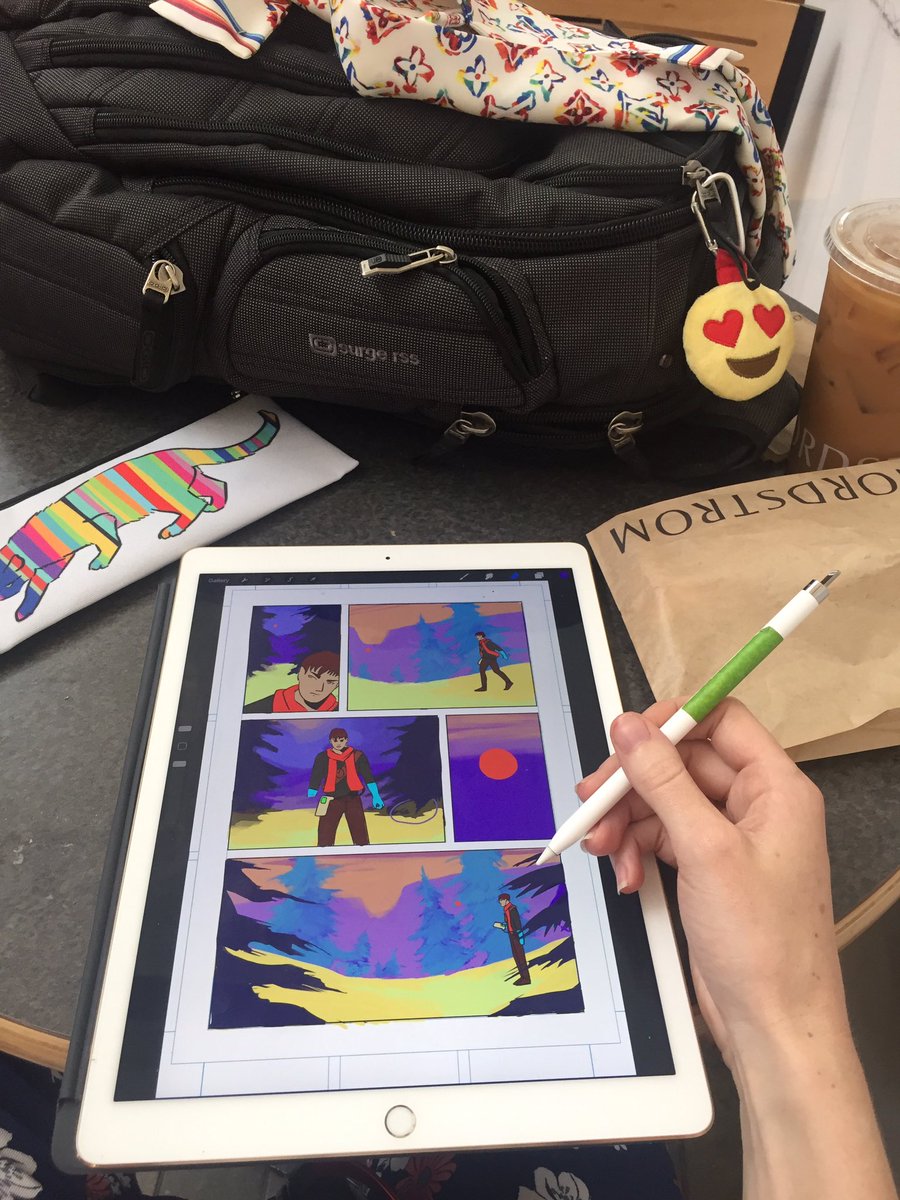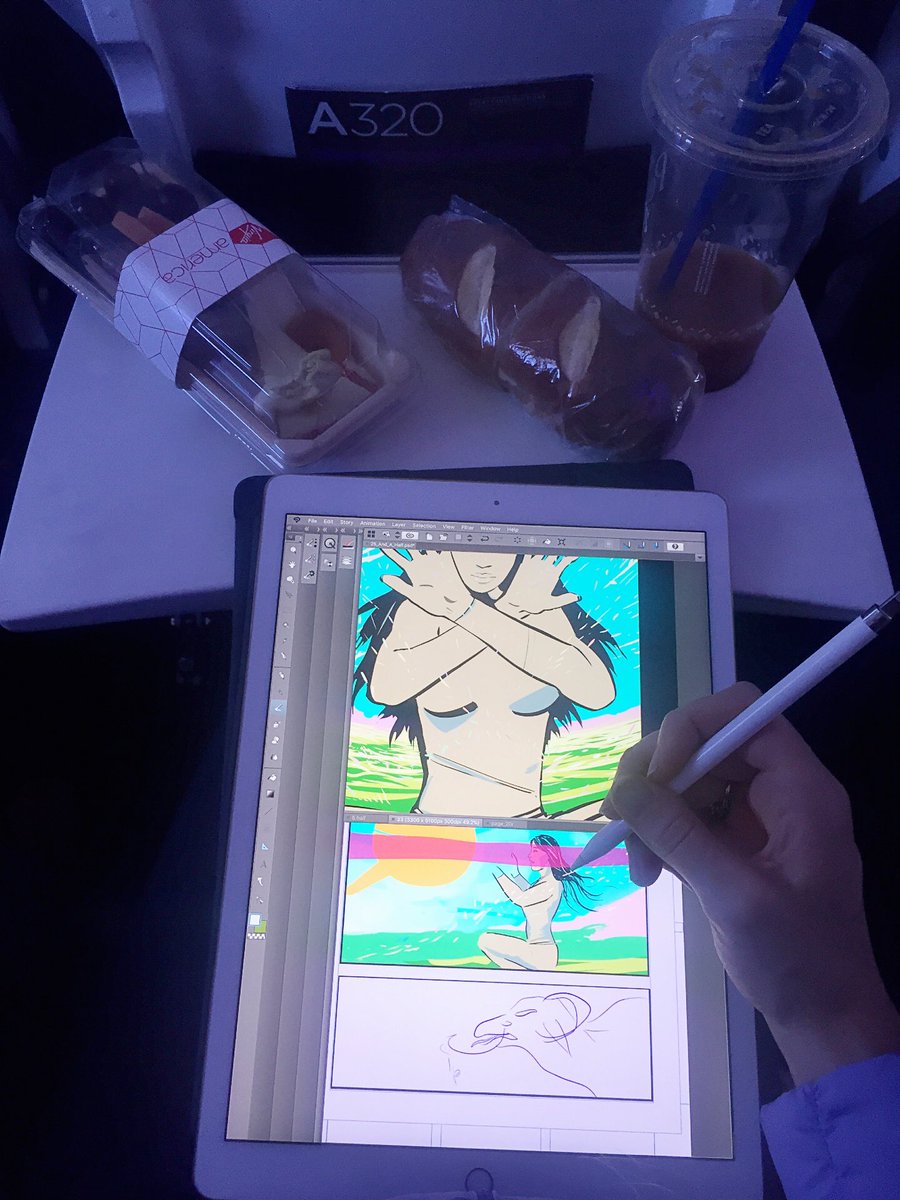 While I can't logically explain my attachment to the Indian Paintbrush painting or Tilted Sun, it is nice to know that just because a painting or comic is done, it isn't gone. It's just onwards to a new state of being. When a painting leaves the easel and goes towards being a part of someone else's life, the artist is saying: "My part is said, now it belongs to you."
I hope you like it!
xoxo
Becky
Tilted Sun is free to read online. Remember you can show your support for me and get cool prizes on Patreon.